Jupiterflhomes.com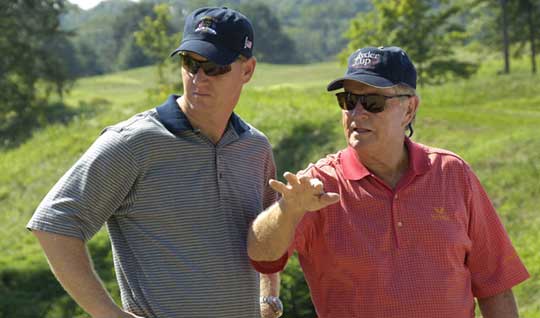 Jupiterflhomes.com is part of Golden Bear Realty, a Jack Nicklaus family owned company specializing in residential real estate throughout Palm Beach County and the surrounding regions. Founded by Jack & Barbara's youngest son, Mike Nicklaus, Golden Bear Realty takes a genuine interest in helping clients buy or sell homes. The Nicklaus family has resided in North Palm Beach for over 40 years and has a deep understanding of the area's housing market.
As a real estate agent associated with Golden Bear Realty, I uphold the highest moral and ethical business standards, continuing the Nicklaus tradition of excellence and integrity. I can provide my clients with helpful insights about the area, and can show you why Martin County and Palm Beach County real estate is truly something to be desired. With a professional yet friendly approach, I help clients feel comfortable about what can be a stressful decision.
Trust is hard to come by in today's fiercely competitive real estate market. I am here to provide you with the professionalism and integrity needed to ensure that you feel secure in what can be one of the biggest decisions of your life.
Please use this website as a resource for all your real estate needs. If you have any additional questions, feel free to contact me directly.
Golden Bear Realty represents the region's finest properties with exceptional skill using the most innovative technologies currently available. We offer ultimate privacy and security, speed, and efficiency. Our years of full-time experience have given us a clear understanding of the mindset of home buyers and sellers and a thorough understanding of the regional marketplace in Jupiter, Florida.
Search Jupiter Properties
Featured Searches
Latest From Our Blog
How to Pay Off Your Jupiter Home Mortgage Faster
Though no money can be cheaper than your own money, but sometimes Jupiter home buyers have to get a ...
Read More
Local Expertise
Our team of experienced agents will make your home search as enjoyable and stress-free as possible, while delivering the results you demand and deserve.
More Info
Testimonials
Read what a few of our satisfied clients have to say about Golden Bear Realty and Their Team of Realtors®.
Read More