Contact Us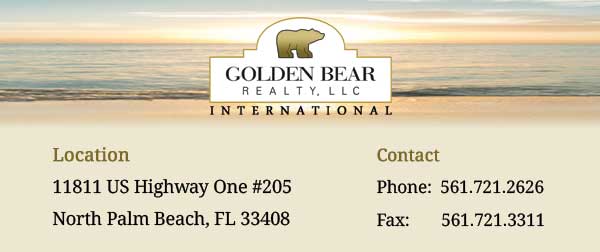 Do You Have a Question or Want a Free Market Report?
Please fill out the form below and we'll get back to you as quickly as we can!
Search Jupiter Properties
Featured Searches
Latest From Our Blog
How to Pay Off Your Jupiter Home Mortgage Faster
Though no money can be cheaper than your own money, but sometimes Jupiter home buyers have to get a ...
Read More
Local Expertise
Our team of experienced agents will make your home search as enjoyable and stress-free as possible, while delivering the results you demand and deserve.
More Info
Testimonials
Read what a few of our satisfied clients have to say about Golden Bear Realty and Their Team of Realtors®.
Read More